| | | |
| --- | --- | --- |
| | | |
The Environment and Conservation Fund (ECF) provides funding support for environmental and conservation matters. As a green school, we are happy to contribute to the environment and conservation of Hong Kong. The successful application of ECF in 2008 helps us to install a solar panel system to provide green energy for the air-conditioning system in our server room. In addition, the renewable energy system provides us an educational platform for enhancing students¡¦ awareness of energy conservation. The practical use of solar energy is widely explained and demonstrated in the school¡¦s Liberal Studies lessons, Integrated Science lessons and Diversified Interest Programmes. Beside, the solar energy propelled Weather Station is an indispensible daily tool for students in learning the environmental and climate changes.
Videos:
Installation and commissioning of the Solar Panel
Photos of activites:
:: 22 Apr 2009 ::
We are playing LEGO!
Students are finalizing their characterized LEGO Robots which are going to be propelled by the solar energy. The robots¡¦ solar panels are no difference to the solar panels installed on the roof of our School.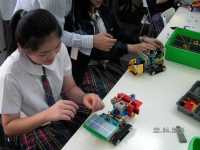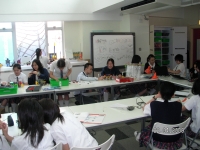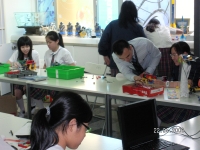 :: 1 Apr 2009 ::
Green talks to Senior Form students - Arrange by Mrs. Carmen Hui in explaining the use of renewable energy for energy conservation.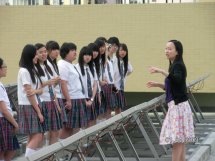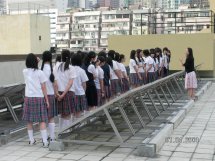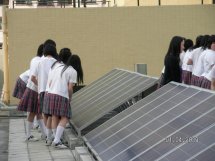 As a supplementary to the data provided by the Hong Kong Observatory, our School¡¦s Weather Station provides the most proximal data.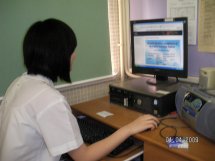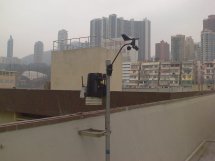 :: 20 Oct 2008 ::
Watch it! The Solar Car Competition held on 20 Oct 2008: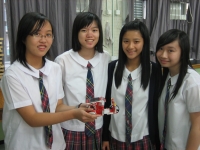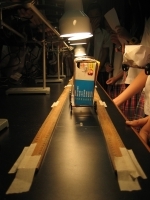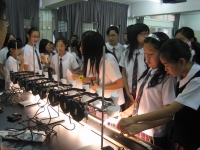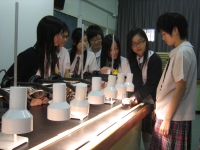 The idea of this competition is to train competitors through a series of workshop practices and competitions to learn and apply the renewable energy as our Solar Panel System does.

Disclaimer: Any opinions, findings, conclusions or recommendations expressed in this website do not necessarily reflect the views of the Government of the Hong Kong Special Administration Region, Environment and Conservation Fund and Environmental Campaign Committee.