<![if !vml]>

<![endif]><![if !vml]>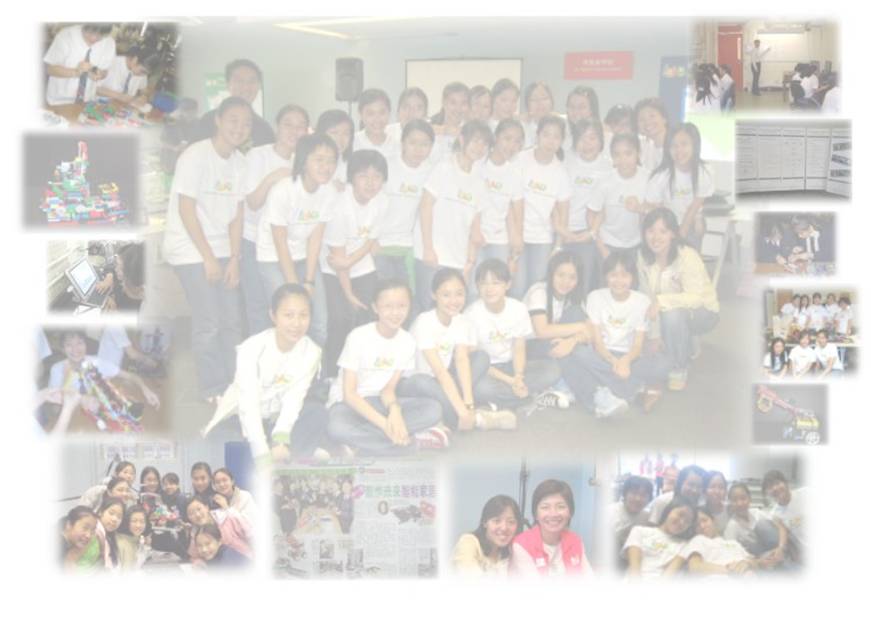 <![endif]><![if !vml]>

<![endif]>WELCOME!
Background
As a pilot school in Hong Kong participating in the LEAD programme (Leading through Engineering, Art & Design), organized by the Hong Kong Federation of Youth Groups, in collaboration with the Media Laboratory of Massachusetts Institute of Technology, U.S.A and The Chinese University of Hong Kong, St. Paulˇ¦s Convent School adopts an innovative approach of inventing and introducing an unprecedented integrative curriculum into normal classroom teaching.
Programme Objectives
Students will be able to develop the followings in the programme :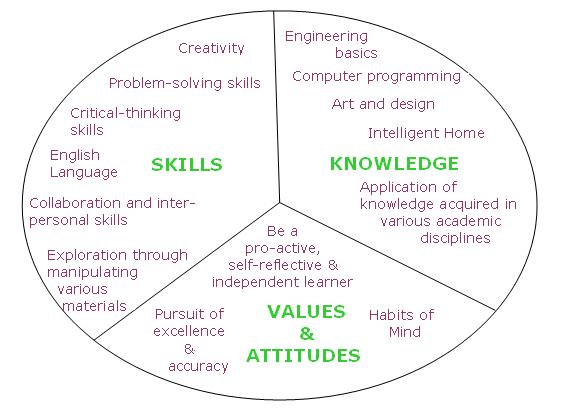 <![if !vml]>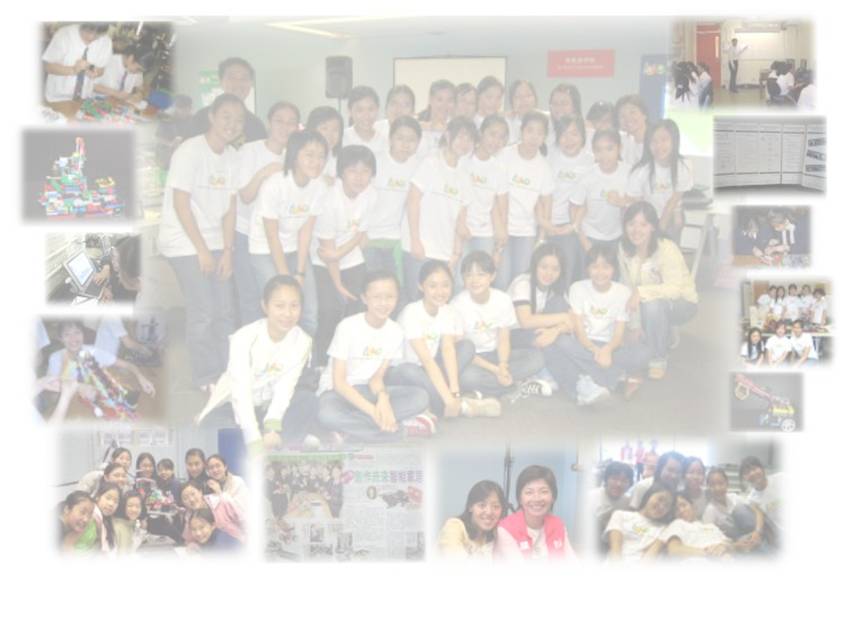 <![endif]>The curriculum
The student-centered innovative curriculum is designed for F.1 students according to the principle of constructivism. It aims at developing studentsˇ¦ multiple talents with particular focus on :
English language,

knowledge in engineering, art & design and computer literacy,

generic skills, e.g. problem-solving skills, creativity, critical-thinking skills, etc,

values and attitudes, e.g. being a responsible, pro-active, self-evaluative and independent learner
through hands-on learning experience and learning by trials-and-errors in a risk-free and open environment. The curriculum is also characterized by an enquiry-based and process-oriented teaching and learning approach.
<![if !vml]>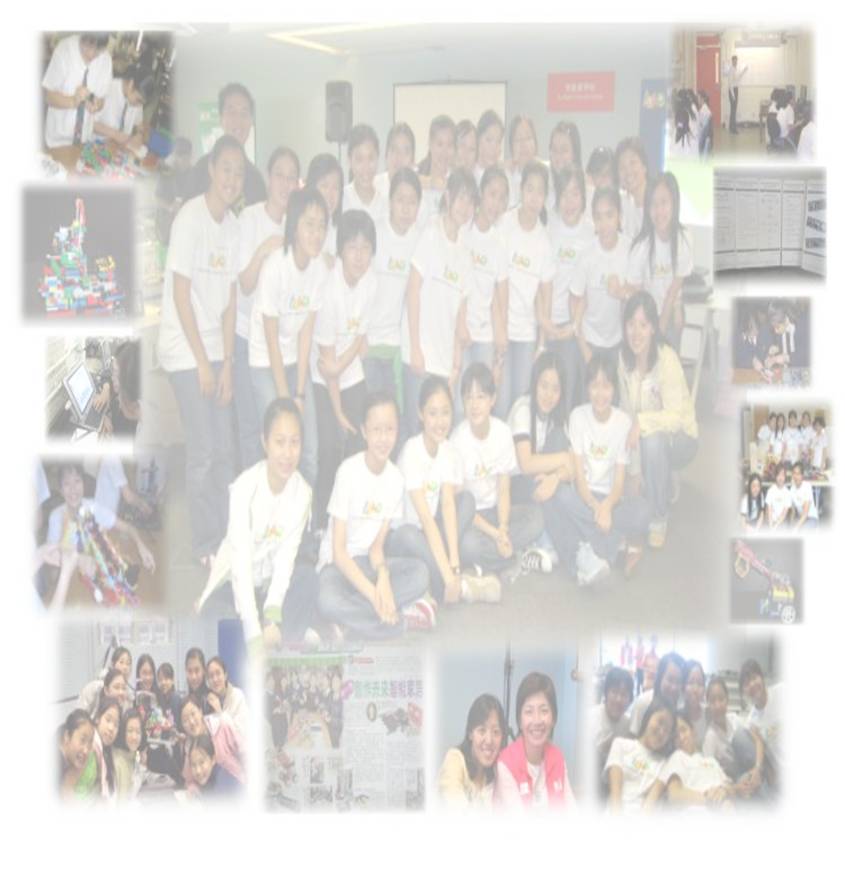 <![endif]>The learning process
The LEAD programme commenced in February 2005 and lasted for 3 months. Two 3-hour workshops, which were a combination of the studentsˇ¦ Art, Computer and some English lessons, were scheduled within normal school hour per cycle. The workshops were delivered by two trained school teachers and totaled up to 50 hours. In the process, students learnt the followings:
Acquiring basic knowledge in engineering, art and computer literacy

Conducting research

Exploring : theme, robots to be built

Using creativity in their designs

Constructing and programming robot models

Experimenting robot models built

Encountering difficulties

Seeking solutions to the problems encountered

Re-constructing and / or re-programming of robots

Injecting artistic elements in their work

Exchanging views among peers in a constructive and collaborative environment

Reflecting on on-going practices

Making necessary improvements

Applying I.T. in class
Studentsˇ¦ English language learning was also strengthened in the process as there was frequent application of authentic English communication. Students were to conduct research to justify their designs, give oral presentations, write learning logs regularly to reflect on the on-going practices.
Besides, studentsˇ¦ thinking abilities were also stretched in the process. The record of problems encountered and solutions sought recorded in their learning logs served as strong testimony of their practice of higher order thinking skills and the application of the Habits of Mind in solving problems in their daily life.

Here is the summary of the learning process:
<![if !vml]>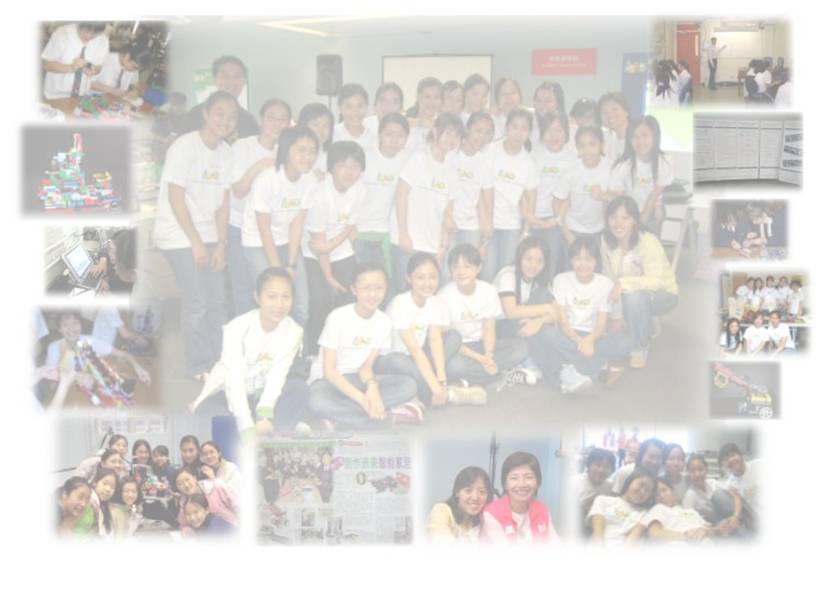 <![endif]><![if !vml]>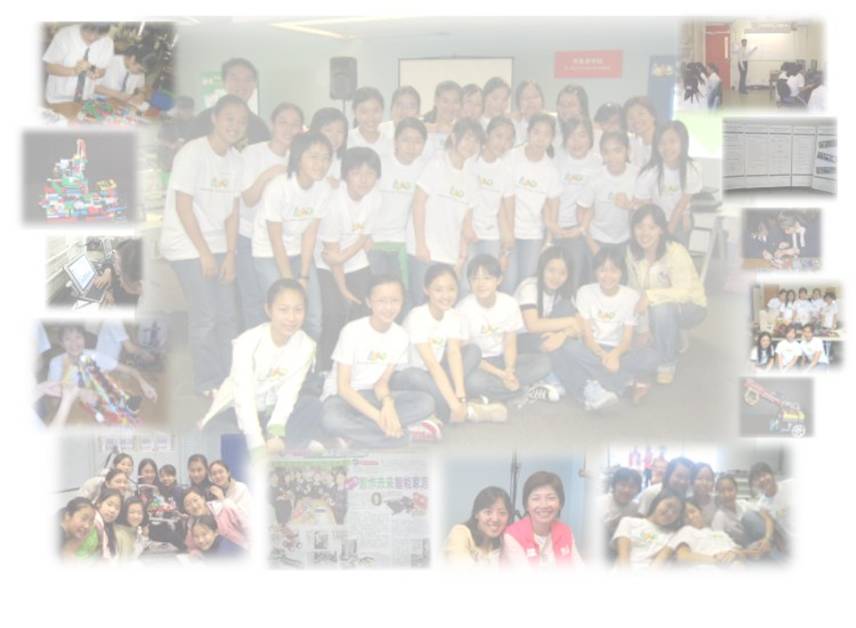 <![endif]>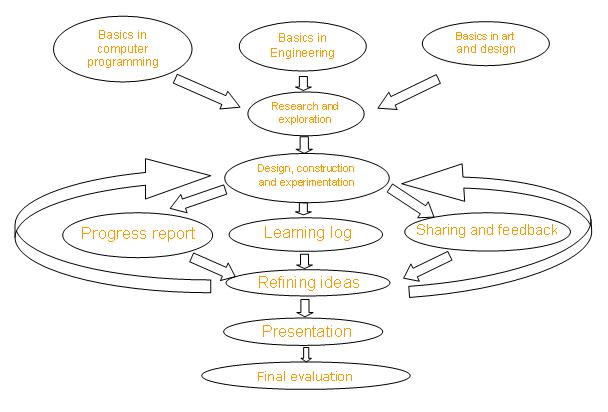 Showcase of studentsˇ¦ work
A showcase of studentsˇ¦ work to the general public on the general theme ˇ§Hong Kong 2020ˇ¨ was organized by the Hong Kong Federation of Youth Groups on 28th May, 2005 in the Cyberport. A booth with specific theme ˇ§Intelligent Home 2020ˇ¨ was set up for students of St. Paulˇ¦s Convent School to exhibit their robot creations to the general public. Motorized robots such as clothes-folding machine, light-detecting automatic curtain, a robot librarian, robot which helped out with washing work were exhibited. Students also did detailed sharing and presentation of their work. Parents were also invited to join the event to show support to the students. The showcase was a great success. Photos are made available in the photo gallery of the website.
<![if !vml]>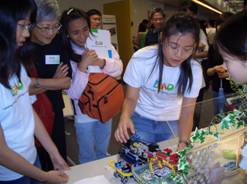 <![endif]> <![if !vml]>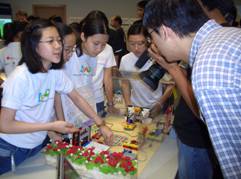 <![endif]> <![if !vml]>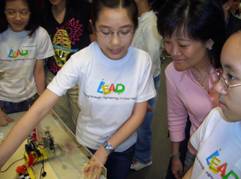 <![endif]>